Get Leads & Residents With Assisted Living Marketing
Marketplace Earth specializes in digital marketing for assisted living homes and other senior living facilities. We have over 10 years of experience in improving client rankings, earning more web traffic and bringing down the cost of customer acquisition for our clients.
We create custom assisted living marketing solutions for our clients, which include a full set of marketing tools at our disposal including branding, web design, web development, SEO (search engine optimization), local search optimization, Google Adwords paid marketing campaigns, content marketing and more.
As a result, our campaigns have delivered first page Google results for our clients, and it is our goal to create campaigns that keep your long term marketing costs down and your assisted living home filled.
Assisted Living Marketing Services – How We Help
Save Thousands of Dollars With Assisted Living Digital Marketing
Get Leads Through Your Own Marketing Efforts And Stop Paying Placing Agencies
For the last 10 to 15 years, assisted living homes have relied upon placing agencies like APlaceforMom.com or Caring.com to generate their leads and fill their beds. And while these agencies can be effective, they are very expensive! Most charge greater than 100% your monthly rent plus a startup fee for every resident that is placed.
Due to this fact, it is certainly easy to pay $50,000 or more on simply filling up a 10 bed house with residents. And that doesn't even take into consideration vacancies going forward.
We Think Placing Agencies Are Too Expensive
Furthermore, not only is it very expensive per lead, but it is hunting for leads vs. farming for them. Every time you have to fill a vacancy, which happens very frequently in the world of assisted living, you have to go and pay a large fee to hunt for a new lead.
We think that's nuts.
We like farming better than hunting. That is another reason why we have created digital marketing campaigns for assisted living owners that include web design and development, SEO and Adwords.
Your SEO work (both Local and National) will earn you organic leads for the long term. This is all about building your brand, creating consistent content, building a community on social channels and earning high rankings. Consequently, we think SEO work is something you should be doing yesterday. Once you get the top rankings, which we will help you with, there needs to be a strategy to hold that position against your competitors.
In addition to your Assisted Living SEO efforts, Google Adwords should be a part of your marketing strategy as well. What is Adwords? We think Google Adwords and your Pay Per Click (PPC) marketing is a bit like a Disney FastPass.  If you pay a bit more, you get to cut to the front of the line. Nice, right?
An even nicer feature is that with Adwords, you can turn this switch on and off when you need it. So, if your rooms are full, turn of your ads and save your money! Placing agencies have LARGE Adwords budgets and they continually spend on Adwords. It works. They get leads, but you end up paying more per lead to cover their expenses.
Get Low Cost Leads for the Long Term
So, how do we save our clients money? Because of our "farming" strategy, we help bring results and rankings that pay for themselves again and again. With the work we do for our clients, it is not uncommon for them to save $5,000, $10,000, $20,000 or more over what they would be paying placing agencies.
Let us help your business be positioned to obtain low cost assisted living leads for years to come.
More Assisted Living Marketing Videos
A Few Of Our Happy Clients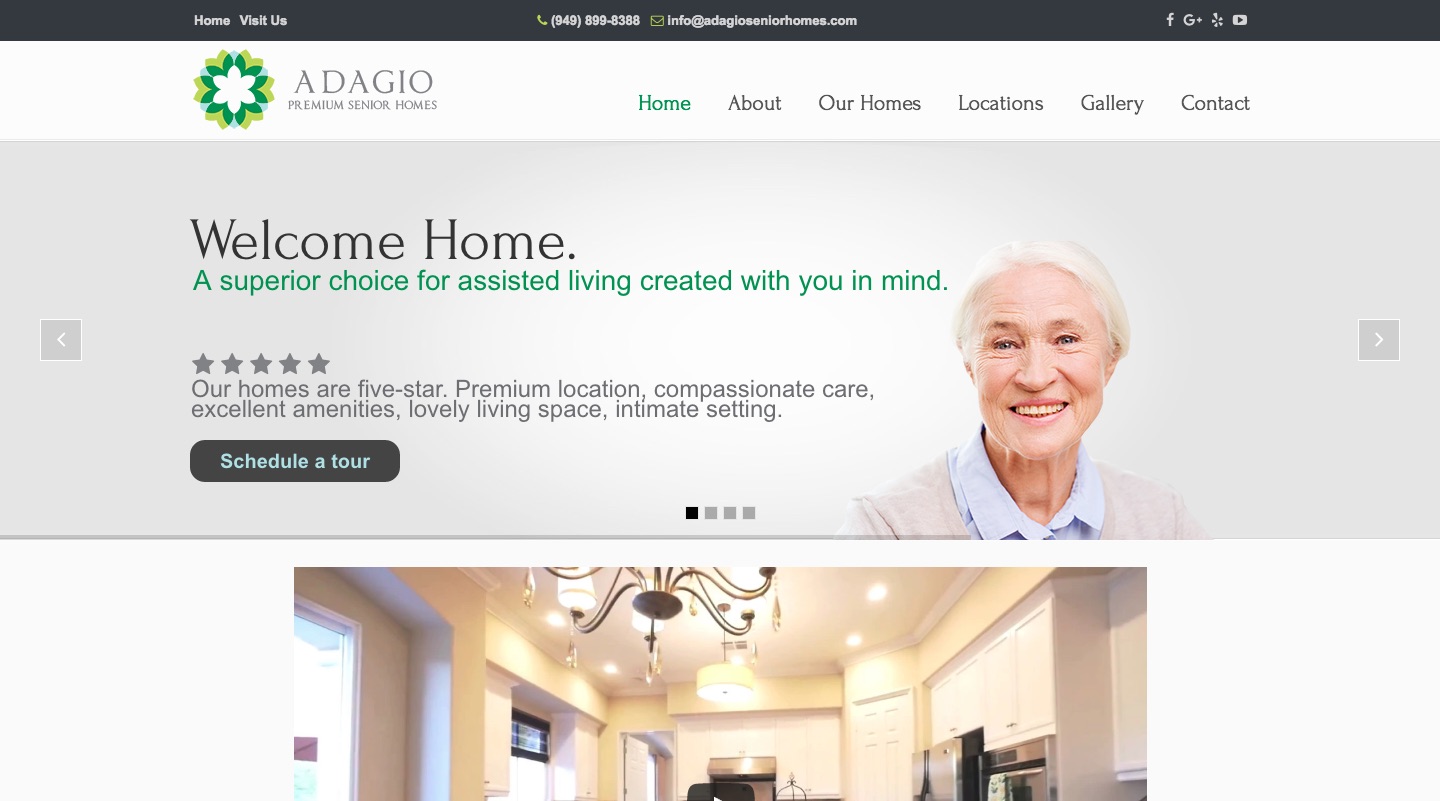 AdagioSeniorHomes.com – 1st Page of Google
Designed Branding – Logo and Website

Executed Web Design and Development

Implemented Content Marketing, Local SEO and Social Media marketing strategy

Created and managed Google Adwords Campaign

Achieved 1st Page Google SEO rankings from scratch in 7 months
My wife and I have been very satisfied with the creative efforts provided by Marketplace Earth in building our website for our assisted living facility.

We are confident that our website will help grow our business from the inception. The highest recommendation is given to Marketplace Earth for a job well done.
AssistedLivingofDraper.com – 1st Page of Google
Owners bought business from existing ownership

Executed Web Design and Development for new website

Consulted and executed on SEO Strategy to maintain 1st Page Google rankings

Consulted on explainer video script

Created and managed Google Adwords paid campaign
We just used Eric Sztanyo and Marketplace Earth. He did a wonderful job on site development and now has helped us with our #1 Google Rankings and Adwords Management. We're thrilled with his work!
Why Assisted Living Facilities Need SEO
It's very simple. Well done SEO (search engine optimization) will help your business rank highly on the search engines like Google. People search for assisted living services on their phones an computers using Google. Therefore, to capture these leads, your business needs to be visible online.
For seniors choosing Independent Living, a decision is usually made voluntarily by the individual. Consequently, in most situations with assisted living, people don't plan for this phase of life. Perhaps a recent health incident has caused the need for additional care, or a family realizes that it is just not safe for Mom or Dad to be living on their own anymore.
What does that have to do with assisted living SEO? Everything.
To get people visiting your website, calling your phone number and touring your home, it's a simple answer. Your website needs to rank on Google. And not just anywhere. Most of all, you need to rank on the first page of Google and within Google's Local Maps search results.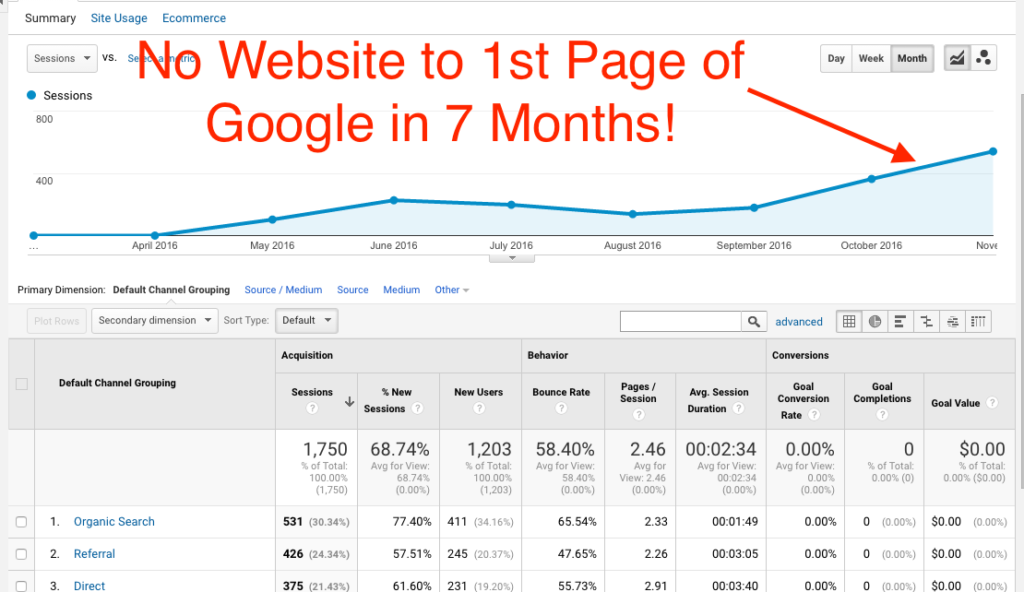 How To Rank On The First Page Of Google
Many digital marketing companies might overwhelm you with a lot of tech-y jargon like meta tags, schema markup, rel=canonical tags, and so on, but we keep it simple.
If you want to rank, be a great brand. 
It's about that simple. Google wants to rank the best brands on the web. Consequently, they want to give their users the best search results. If they are going to rank you above the competition, they want to see indicators that you are a quality business.
What are those indicators? Great website design, mobile friendliness, consistent and relevant content, a strong social media presence, Local SEO elements such as a Google My Business profile, videos, strong user engagement metrics, links from related and quality websites, and many more factors are some of the indicators Google looks at to rank websites.
Therefore, if you want your assisted living SEO to produce results, realize that it takes work. The results can lead to plenty of leads, phone calls, tours and your assisted living facility always being full of residents.
Assisted Living Marketing SEO & Social Media Packages
Transparent Pricing Because We Are Confident Of Our Ability To Produce
FIRST GEAR
Keyword Research
Number of Keyphrases Optimized = Up to 5
SEO Optimized Blog Posts = 2 Per Month
Social Channel Posting = 2 Days/Week
Guaranteed 1st Page Google Results (OR INITIAL PAYMENT BACK) = 5
Google My Business Profile Setup/Optimization
Local SEO/Google Maps Optimization
Initial Campaign Investment – $2,500
ACCELERATED
Keyword Research
Number of Keyphrases Optimized = Up to 15
SEO Optimized Blog Posts = 4 Per Month
Social Channel Posting = 4 Days/Week
Guaranteed 1st Page Google Results (OR INITIAL PAYMENT BACK) = 10
Google My Business Profile Setup/Optimization
Local SEO/Google Maps Optimization
Initial Campaign Investment – $2,500
Tiered Web 2.0 Link Building
LIGHT SPEED
Keyword Research
Number of Keyphrases Optimized = Up to 20
SEO Optimized Blog Posts = 6 Per Month
Social Channel Posting = 6 Days/Week
Guaranteed 1st Page Google Results (OR INITIAL PAYMENT BACK) = 20
Google My Business Profile Setup/Optimization
Local SEO/Google Maps Optimization
Initial Campaign Investment – $2,500
Tiered Web 2.0 Link Building
All Packages Include The Following
All of our assisted living marketing packages include the following items. This work is covered by the Initial Campaign Investment, which covers the first month of work.
Following the Initial Campaign work, we will begin with your monthly SEO Content and Social Media management. A three month minimum is required for any package chose, and we recommend a 6-12 month commitment.
Custom Digital Marketing Strategy

Meta Tags (Title and Description) Optimized

Competitor Research & Insights

Google Analytics Setup w/ Conversion Tracking

Google Analytics Traffic Analysis

Web Design & Web Development As Needed
Schema HTML Tags

Header Tags Optimized

Moz Local Citations 1/yr

Competitor Intelligence Reports

Monthly Keyword Reporting

Alternate Text Added to Images
Social Channel Creation/Optimization

Social Media Posting

Social Media Engagement

Website Design Analysis

Link Earning and Content Development

Keyphrases Guaranteed On 1st Page Results of Google ( OR INITIAL PAYMENT BACK – 1 Year Commitment)
Ready to save thousands on your assisted living marketing?
Fill out the form, and we will give you a custom analysis of your website as well as a detailed look at your competition for FREE.
Let us prove to you how our monthly packages will lower your expenses and increase profits. In addition, we offer a RISK FREE GUARANTEE on producing leads or your money back. Fill out the form now!